Wassinklundgren (wassink Lundgren) Empty Bottles 2007 1st Edition Signed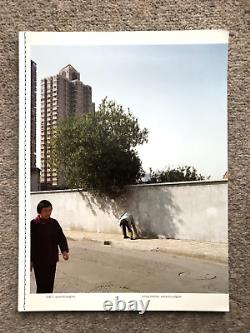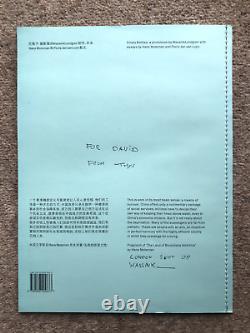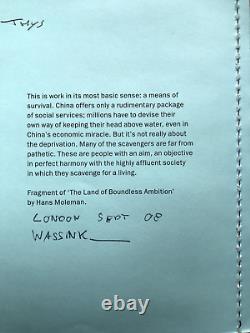 Book Description: Veenman Publishers, Rotterdam, 2007. Design by Kummer & Herman. Cited in Parr & Badger Vol.
Winner of the 2007 Contemporary Book Award at the Rencontres d'Arles photo festival and now destined to become a sought after classic! Also featured as one of Martin Parr's selections in the show he curated for the 2008 New York Photo Festival, where it was shown in book form.
In 2005, conceptual documentary photographer Thijs Groot Wassink and artist Ruben Lundgren spent time in China, the product of which is Empty Bottles. The photographs chart the daily rituals of 24 refuse collectors as they go about their business. Each picture captures the extraordinary combination of roles played out by the men and women - part scavenger, part collector and part cleaner.
What is especially striking about the images is the clinical tidiness of the landscapes; it's as if the refuse collectors have picked up the last piece of rubbish each time with a furtive urgency to keep public spaces immaculate at all times. Set against the backdrops of Beijing and Shanghai there's a significant lack of deprivation to the characters and a profound sense of purpose to their business. As a collection the book offers an insight into China's rudimentary social services, which otherwise don't exist or go unchronicled.

---