Vintage Everyman Annual, illustrated, Signed 1st edition, 1930's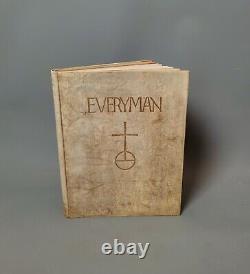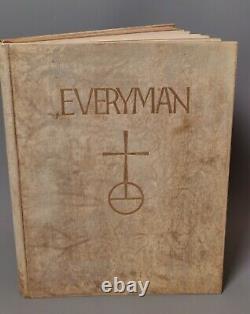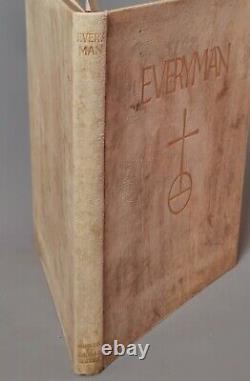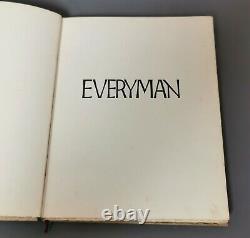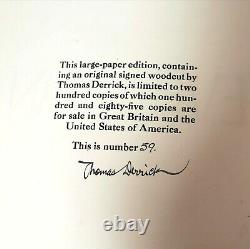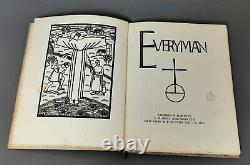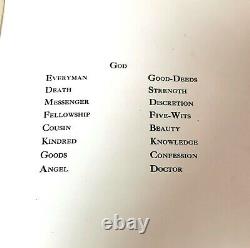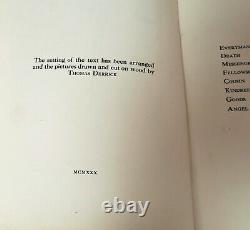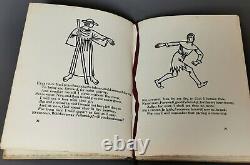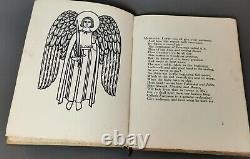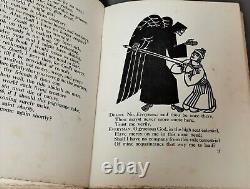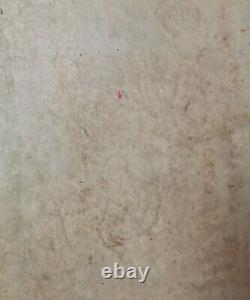 The book on the mystery play Everyman, text edited by Ernest Rhys, illustrated and signed by Derrick Thomas. This is a large Hardback with original Vellum binding with gilt lettering. A numbered copy this is no.
59 of 200 copies the large paper edition, signed on the frontispiece by Thomas with woodcut illustrations throughout, the original signed woodcut in this copy has been removed but still signed in the front. Published by London and Toronto / I M Dent in 1930, slightly grubby outer, very good condition internally, uncut lower edges. No drawings, a note sticker gifting the book in the front. Original wine red silk page saver ribbon. Nice clean pages, strong binding.

---