The Garden Of Adonis Oliver Hill, Photo-Illustrated, Signed 1st Edition 1923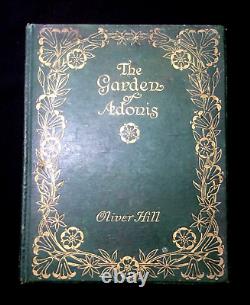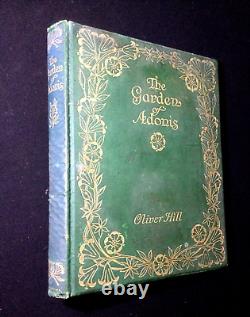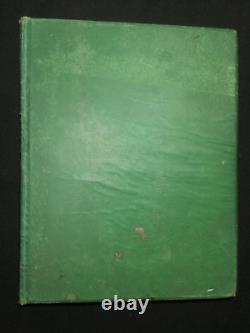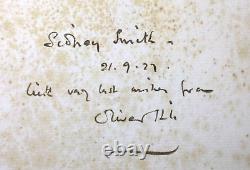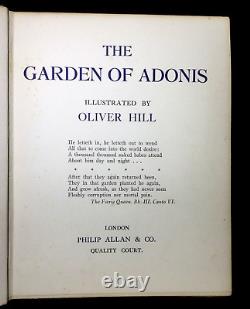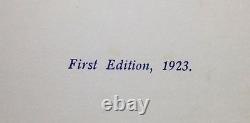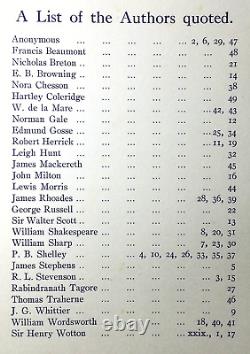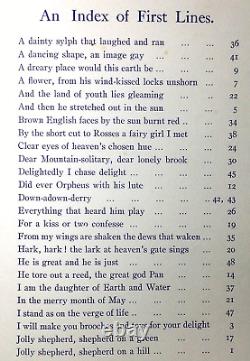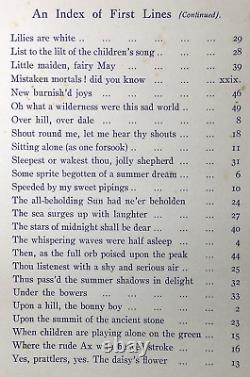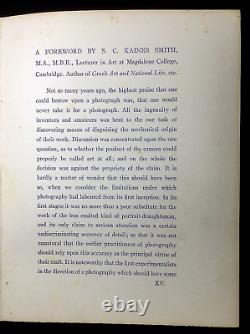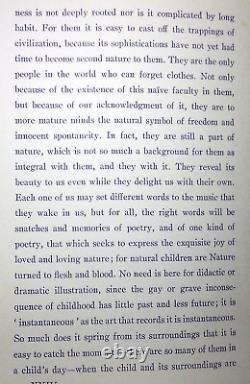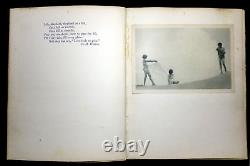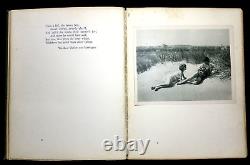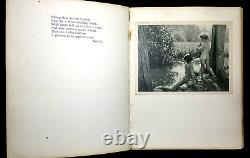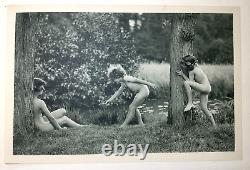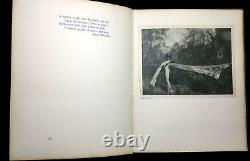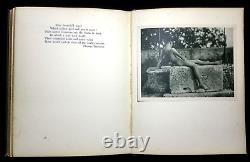 It is not clear whether this Oliver Hill is also the celebrated architect. Clearly the author of this book was, to photography, what Isadora Duncan was to dance - celebrating in his work the freedom, innocence and spontaneity of naked or near-naked children - combining this with corresponding naturalistic poetry taken from the classics.
The result is an evocative combination of classical imagery which, in her introduction, Ms Kaines Smith, Lecturer in Art at Cambridge University, refers to as'moments of breathless beauty' for which the photographer is to be congratulated. "The Garden Of Adonis" with photographic illustrations. Signed 1st Edition, published by Philip Allan, Quality Court, London, 1923.
This charming 100-year old book is in good firm condition with bevelled boards and gilt decoration. There is a little bubbling to the rear board and spine and few pages have very light spotting on the top edge.
The general condition of the pages and binding is very good. All text is printed in blue ink. Handwritten inscription on front blank end paper,' Sidney Smith, 21.9. 27 with very best wishes Oliver Hill'.
There is an old newspaper cutting implying this was the architect Oliver Hill? There is a 13 page Forward by S. Size is quarto, 11.3" x 9.2". Photographic Plates 48 (mostly 7.5" x 6") monochrome.

---