SIGNED The Savoy Cocktail Book 1ST EDITION 1st Printing CRADDOCK 1930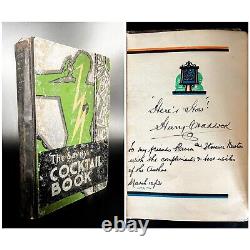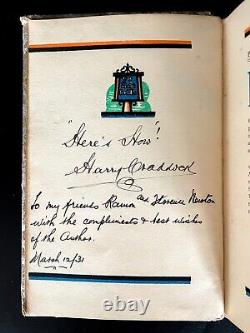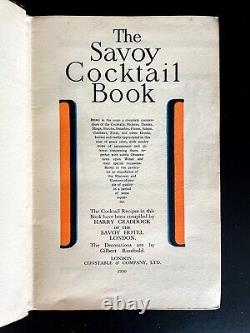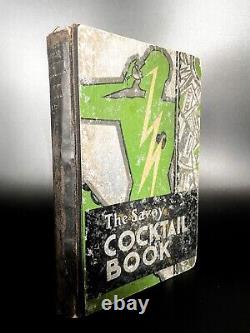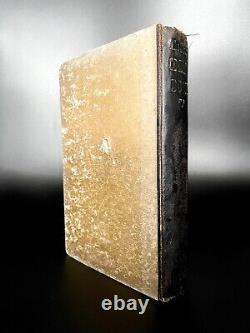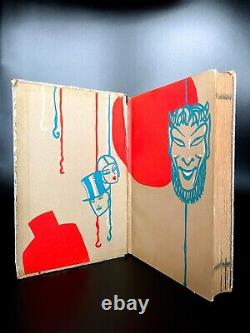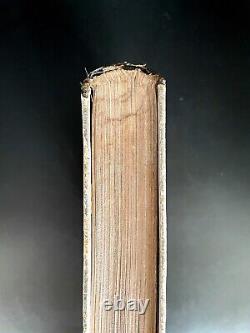 Octavo, full-bound paper with gold foil to rear and front illustration. First Edition, First Printing of Harry Craddock's seminal book on mixology, The Savoy Cocktail Book.
Signed and inscribed on the verso of the dedication page,'Here's How! / Harry Craddock / To my friends Ramon and Florence Newton / with the compliments and best wishes / of the author. A fairly nice example rarely found with the author's signature. Savoy Cocktail Book features 750 of Harry Craddock's most popular recipes.
It is a fascinating record of the cocktails that set London alight at the time-and which are just as popular today. " "Behind every great bartender (literally) is a roughed-up, stained copy of The Savoy Cocktail Book... It's been an industry must-have since its first edition (GQ). Original paper sides and cloth spine present with significant wear, including stains and loss.
Heavy wear to corners, edges, and head and foot of spine with loss and some evidence of soiling to latter. Near full loss of title to spine.
Two dents to rear board lightly impacting last few pages internally including tear to rear pastedown and endpaper. Faint water spots to top text-block and scratches to fore-edge; otherwise clean with only light toning. Internally clean and unmarked with just light spotting throughout.
Separation at gutter of front pastedown and endpaper.

---