SIGNED Outer Dark Cormac McCarthy 1st Edition First Printing NOVEL 1968 Fiction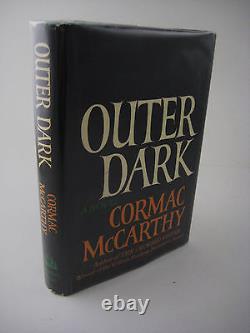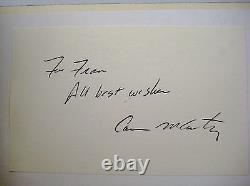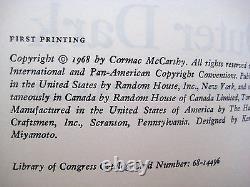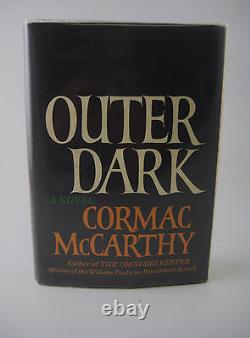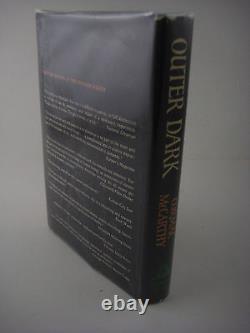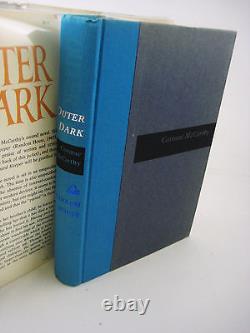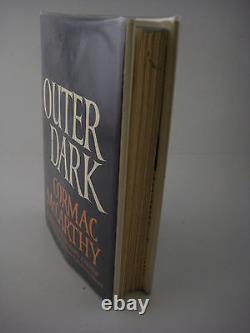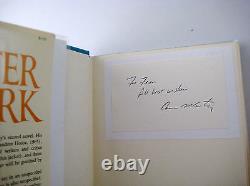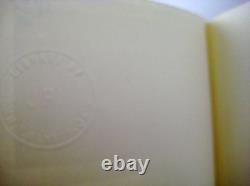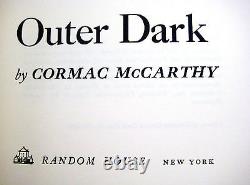 SIGNED & Inscribed plate Autographed by Cormac McCarthy fixed plate on fep from previous owner. Exceedingly Scarce 2nd Book by the Great Writer. VG+ for age and rarity.
Interior fixed autograph and inscription by Cormac McCarthy, previous owner blind stamp. Boards top edge toned a bit. DJ has a few nicks, surface flaws, edge wear, a few small closed tears. Outer Dark is a novel at once mythic and starkly evocative, set in an unspecified place in Appalachia sometime around the turn of the century. A woman bears her brother's child, a boy; the brother leaves the baby in the woods and tells her he died of natural causes.
Discovering her brother's lie, she sets forth alone to find her son. Both brother and sister wander separately through a countryside being scourged by three terrifying and elusive strangers, headlong toward an eerie, apocalyptic resolution.
"A profound parable that ultimately speaks to any society in any time" (Time). Cormac McCarthy (born Charles McCarthy; July 20, 1933) is an American novelist and playwright.
He has written ten novels, spanning the Southern Gothic, Western, and Post-apocalyptic genres. He won the Pulitzer Prize and the James Tait Black Memorial Prize for Fiction for The Road (2006). His 2005 novel No Country for Old Men was adapted as a 2007 film of the same name, which won four Academy Awards, including Best Picture. For All the Pretty Horses (1992) he won both the U. National Book Award and National Book Critics Circle Award.
All the Pretty Horses and The Road were also adapted as motion pictures. Blood Meridian (1985) was among Time magazine's list of 100 best English-language books published between 1923 and 2005 and placed joint runner-up in a poll taken in 2006 by The New York Times of the best American fiction published in the last 25 years.
Literary critic Harold Bloom named him as one of the four major American novelists of his time, alongside Don DeLillo, Thomas Pynchon and Philip Roth, and called Blood Meridian the greatest single book since Faulkner's As I Lay Dying, In 2010 The Times ranked The Road first on its list of the 100 best fiction and non-fiction books of the past 10 years. McCarthy has been increasingly mentioned as a candidate for the Nobel Prize in Literature.

---