SIGNED & ALS To The Ancestral North, James Kirkup. 1983 1st Edition. Scarce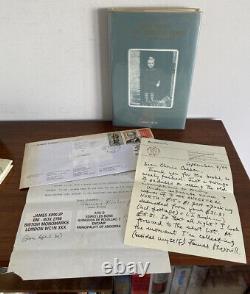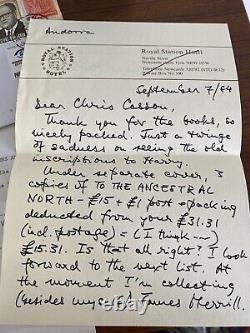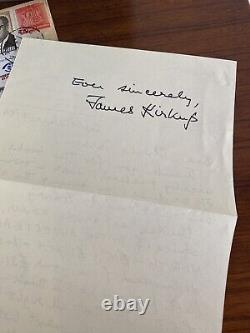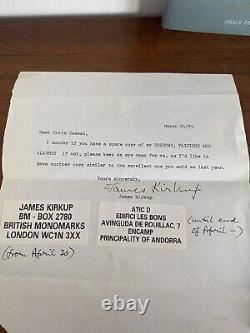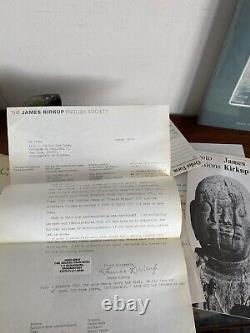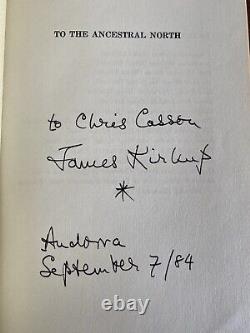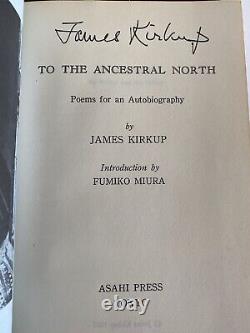 To The Ancestral North: Poems for an Autobiography, James Kirkup. A wonderful item which includes three letters-two typewritten and one handwritten-each signed by Kirkup to Chris Casson, a bookseller based in the North of England, thanking him in obtaining some works. Also includes several leaflets from the Kyoto Editions press, which Kirkup co-founded, housed in original postmarked James Kirkup English Society envelope.
The book itself is inscribed to Casson at half-title and flat signed at title page. Light marks to book but fine in Mylar.
Some light creases and folds to letters but all contemporary.

---