SIGNED 1ST Easton Press VENUS Collectors Edition BOVA Grand Tour Series SEALED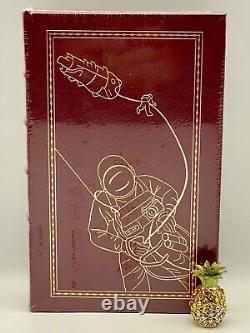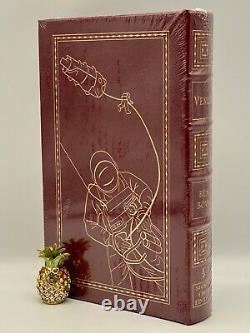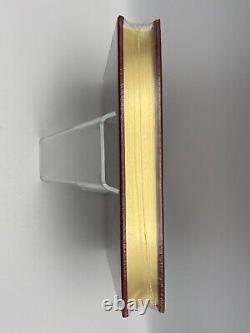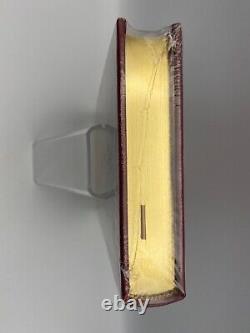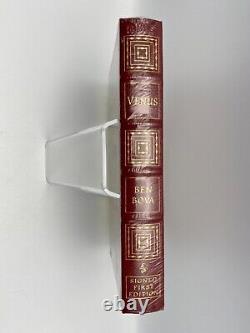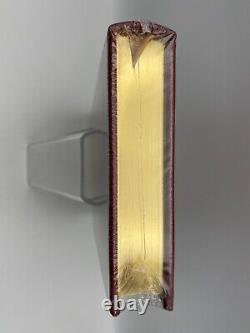 MAKES THE PERFECT GIFT FOR ANY FAN OF SCIENCE FICTION or BEN BOVA. Mahalo for taking the time to look at our listing. We always do our BEST to give you the most accurate description of these beautiful books. DESCRIPTION: Easton Press full-leather binding, part of the LONG OUT OF PRINT SIGNED FIRST EDITION OF MASTERPIECES OF SCIENCE FICTION. THIS IS AN HEIRLOOM EASTON WITH LAVISH GILT IMPRESSIONS TO THE BOARDS AND SPINE.
IT IS ONE OF THE MOST HIGHLY-PRIZED & MOST BEAUTIFUL EDITIONS OF THIS MASTERPIECE. Venus is a science fiction novel by American writer Ben Bova, part of the Grand Tour novel series and first published in the year 2000. The story follows Van Humphries, the son of the ruthless tycoon Martin Humphries, and his experiences on Venus.
CONDITION: Book is in PRISTINE condition for its age - STILL IN PUBLISHER'S ORIGINAL SHRINKWRAP (SEE PICS FOR FURTHER DETAILS). NO ATTACHED BOOKPLATES, WRITING FROM PREVIOUS OWNER, ETC.
It is a SPECTACULAR edition. Please check out our other listings of Easton Press, Franklin Library, Limited Editions Club, First Edition Library, Folio Society, Heritage Press, and International Collectors Library editions. Mahalo for looking at our listings!

---