Ringmakers Of Saturn (1986) Norman Bergrun, Signed 1st Edition In Fine Wrapper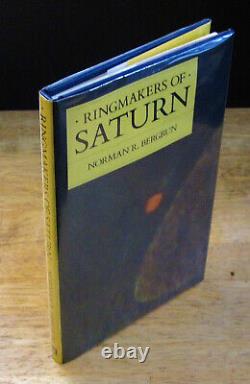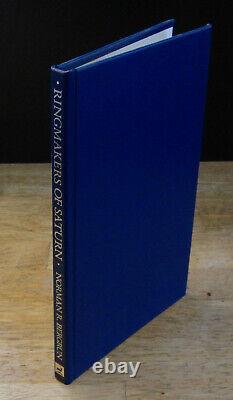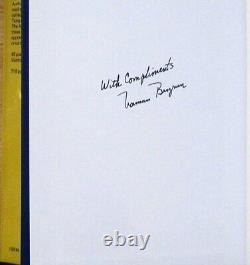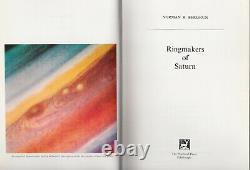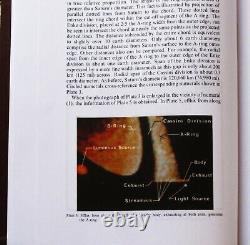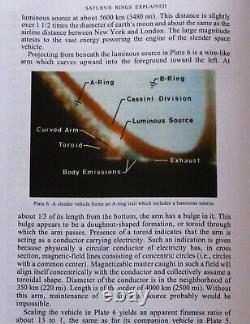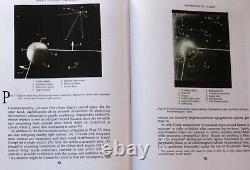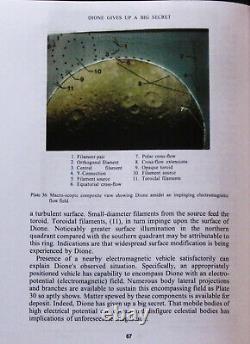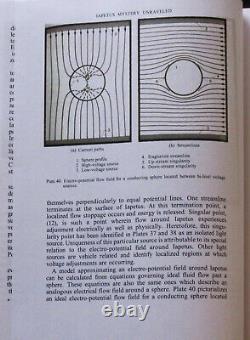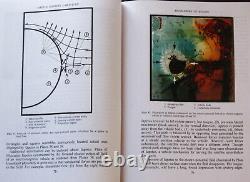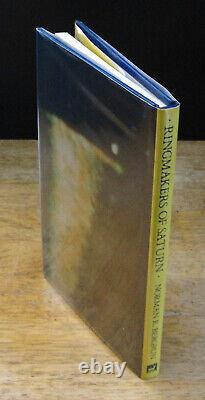 RINGMAKERS OF SATURN NORMAN BERGRUN. THE PENTLAND PRESS EDINBURGE, SCOTLAND 1986.
Signed by author Norman Bergrun inside cover: "With Compliments, Norman Bergrun". Original printing of this rare material. Dark blue pebbled boards, silver spine titles, slight shelf wear. Heavy stock coated pages, fine. Beautifully rich full-color imagery throughout.
Includes forty-five photographic plates and illustrations. Original wrapper, near fine; protected in new clear sleeve.
The last book printed by the famous Pentland Press of Edinburgh, before completely burning to the ground making this book highly sought. Rare, near fine signed first edition. Bergrun's ultra-rare material in which he reveals that NASA's Voyager I and II space-probes captured photographs of an estimated 7,000-mile-long elliptical (cigar-shaped) craft orbiting in the rings of Saturn. This gigantic electro-magnetic vehicle appears to be streaming a chlorine-like yellowish colored cloud.
From photographs first taken during this Voyager I flight to Saturn in 1980, the reader of this remarkable book sees that one shows the A-ring is incomplete. Bergrun sets out to explain this phenomenon in an easily understandable form. The famous Cassini and Enke gaps also fit into the explanation and the micro-photography employed by Bergrun answers many questions about Saturn asked since Galileo. Bergrun's discoveries also demonstrate a relation to the well defined crater on the earth's moon Mare Orientale and the 1908 Tunguska catastrophe in the U.
Bergrun demonstrates, in the face of these facts, that humankind must appreciate the social impact of these findings and strive towards a peaceful world unity. Chapters headings include: Impediments to Progress - Puzzlements of Saturn, Acclimation to Huge Immensity; The Saturn Stronghold - Saturn's Rings Explained, Electromagnetic Vehicles, A Massive Display of Power, Luminoids, and Vehicle Recognition; Outlying Bastians - Dione Gives Up a Big Secret, Iapetus Mystery Unraveled; Glimpse of a Bigger Picture - The Lunar Connection, A Perspective; Synthesis - The Status, Epilogue, Bibliography, and List of Plates.
8vo - over 7¾ - 9¾ Tall.

---