Llewelyn Powys / The Twelve Months Signed 1st Edition 1936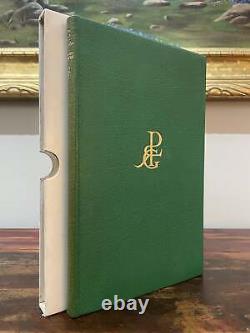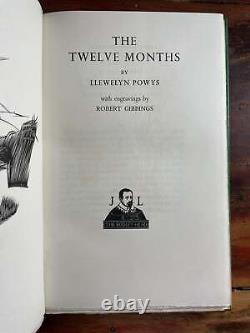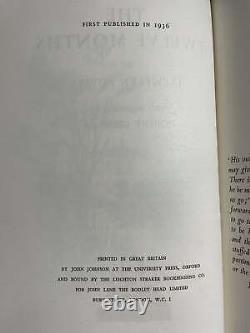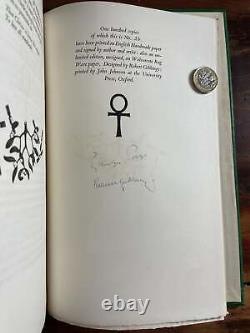 Author: Llewelyn Powys Title: The Twelve Months Publication: London: The Bodley Head, 1936 Edition: First Edition. Description: First edition, first printing. Number 36 of 100 signed copies in fine binding. Signed on the limitations page by the author, Llewelyn Powys, and illustrator, Robert Gibbings.
Fine green leather over boards with gilded seal on front and lettering on the spine. Spine slightly faded and some scuffing on the rear board, otherwise fine. Top edge smooth and gilded, other edges rough cut. The interior is clean and clear. Pages: (14) 89 Dimensions: 10?
John and Tabitha's Kerriosity Bookshop. Enter some text here about your business. This listing was created by Bibliopolis.

---