John Steinbeck The Moon Is Down Signed By Author John Steinbeck 1st Edition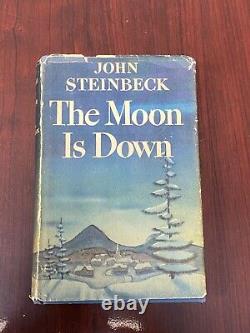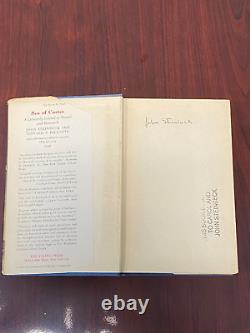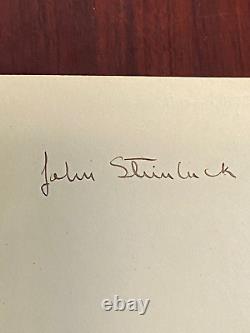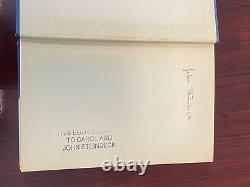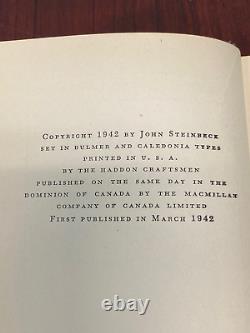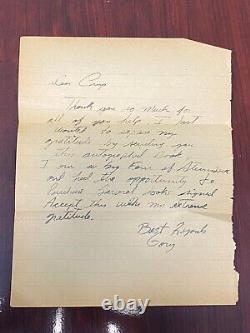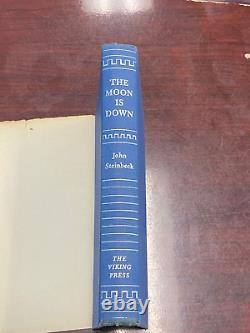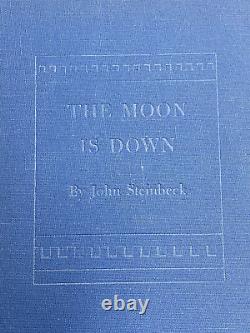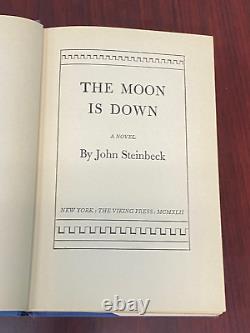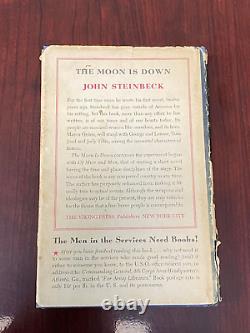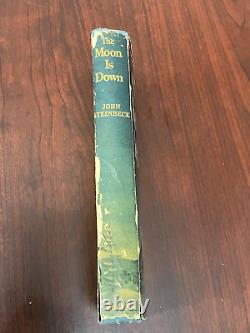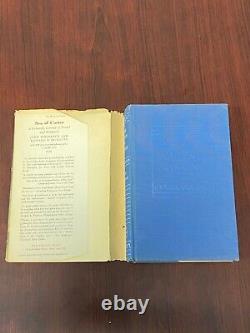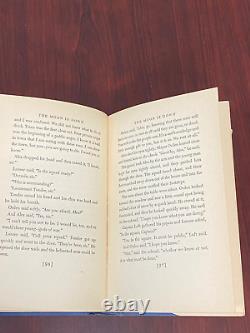 This listing is for a copy of "The Moon Is Down" book by John Steinbeck. The book has obvious wear to the dust jacket but the pages appear to be. In good condition, I doubt that it has been opened many times.
Autographed by John Steinbeck (nice bold/ clear signature) on the first page. When opening the cover along with a stamp that says This book belonged to. There is also a hand written note inside showing. That this was once a "Thank you" gift from one person to another. Most accurate description and I would gladly provide more if requested.
Believe this to be a 1st edition, but not a 1st printing as the extra "dot" is not. This book, and a few others, were passed down to me and I was saving them.

---