David Gemmell Quest for Lost Heroes Signed 1st/1st (1990 First Edition DJ)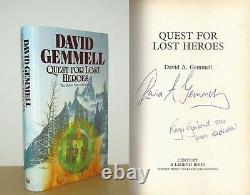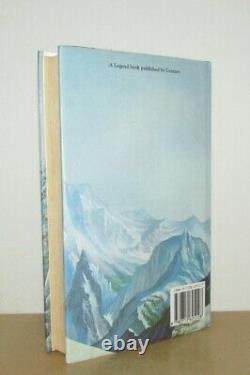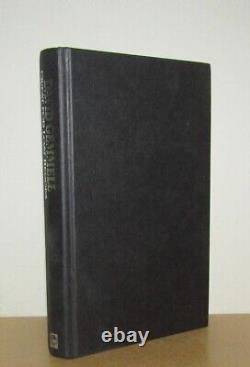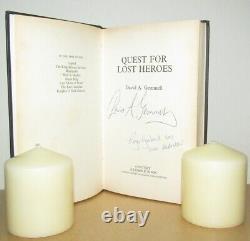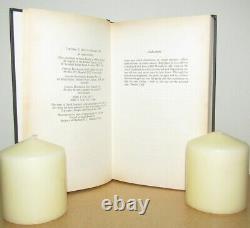 This is a double-signed first edition in good condition. It was published by Legend in 1990. The Drenai stronghold had fallen. Now blood-hungry Nadir hordes spread desolation and despair across all the lands. Even tiny Gothir, where slavers seized a young girl while the villagers looked the other way - all but the peasant boy Kiall. His unlikely rescue attempt would lead across the savage steppes and on through the Halls of Hell. The youth would face ferocious beasts, deadly warriors, and demons of the dark; he would emerge a man - or not emerge at all. But Kiall would not face these dangers alone.
Heroes out of legend joined his quest: Chareos the Blademaster, Beltzer the Axeman, and the bowmen Finn and Maggrig. And one among their company hid a secret that could free the world of Nadir domination. That one was the Nadir Bane, the hope of the Drenai. That one was the Earl of Bronze.
Thus did a search for a stolen slave girl become a quest that would shake the very world. This is a 1st Edition / 1st Printing.
Book - Good - rubbing/bumping/wear to the corners and edges, a lean and crease to the spine, some marking to the covers, page edges and a couple of pages, opens easily to a few pages (binding just showing through by title page), a v. Small knock to the page edges, foxing/discolouration to the page edges and a few pages and soft tanning to the pages. Dust Jacket - Good - rubbing/bumping/wear to the corners and edges and some marking, scratches, fading, foxing, discolouration and creasing. The DJ is not price clipped (no price evident). The DJ is in a protective plastic sleeve (non-adhesive). Photos/scans are always of the actual book for sale, and more can be supplied upon request. Specialise in First Editions and in particular Signed First Editions. I do combine P&P costs, and I do post Worldwide.

---