Bill Hodges Trilogy ALL SIGNED by STEPHEN KING Mint Hardbacks 1st Edition Print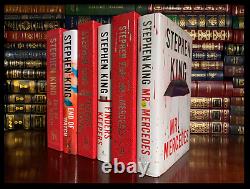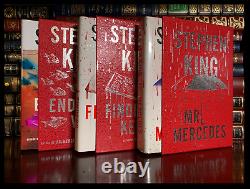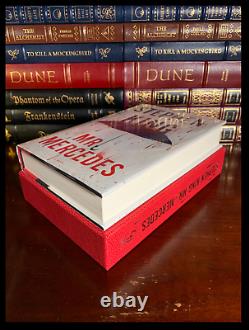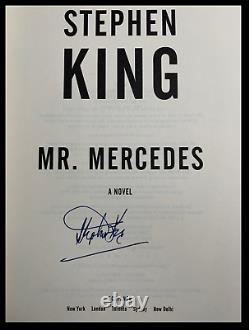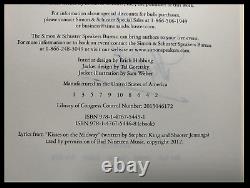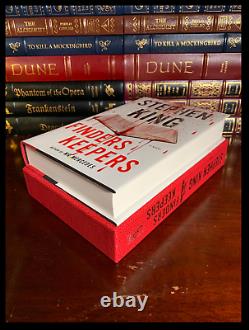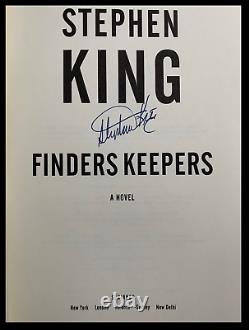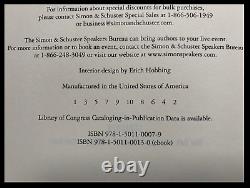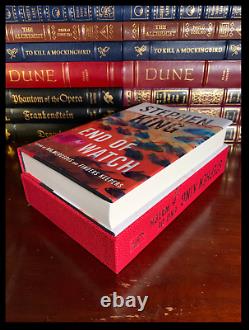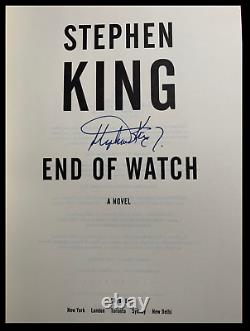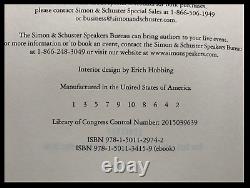 Bill Hodges Set Signed Editions. This is a mint hardback in Cemetery Dance slipcases set of The Bill Hodges trilogy each signed by Stephen King. Mercedes (no formal signings, estimated 100 copies signed). In the frigid pre-dawn hours, in a distressed Midwestern city, desperate unemployed folks are lined up for a spot at a job fair.
Without warning, a lone driver plows through the crowd in a stolen Mercedes, running over the innocent, backing up, and charging again. Eight people are killed; fifteen are wounded. In another part of town, months later, a retired cop named Bill Hodges is still haunted by the unsolved crime. When he gets a crazed letter from someone who self-identifies as the perk and threatens an even more diabolical attack, Hodges wakes up from his depressed and vacant retirement, hell-bent on preventing another tragedy.
Brady Hartsfield lives with his alcoholic mother in the house where he was born. He loved the feel of death under the wheels of the Mercedes, and he wants that rush again.
Only Bill Hodges, with two new, unusual allies, can apprehend the killer before he strikes again. And they have no time to lose, because Bradys next mission, if it succeeds, will kill or maim thousands. Finders Keepers (one formal signing, estimated 500 copies signed). So announces deranged fan Morris Bellamy to iconic author John Rothstein, who once created the famous character Jimmy Gold and hasnt released anything since. Morris is livid, not just because his favorite writer has stopped publishing, but because Jimmy Gold ended up as a sellout.
Morris kills his idol and empties his safe of cash, but the real haul is a collection of notebooks containing John Rothsteins unpublished work... Including at least one more Jimmy Gold novel. But upon Morriss release thirty-five years later, hes about to discover that teenager Pete Saubers has already found the stolen treasureand no one but former police detective Bill Hodges, along with his trusted associates Holly Gibney and Jerome Robinson, stands in the way of his vengeance.. End Of Watch (book signing tour, not as rare signed). For nearly six years, in Room 217 of the Lakes Region Traumatic Brain Injury Clinic, Brady Hartsfield has been in a persistent vegetative state.
A complete recovery seems unlikely for the insane perpetrator of the Mercedes Massacre, in which eight people were killed and many more maimed for life. But behind the vacant stare, Brady is very much awake and aware, having been pumped full of experimental drugs... Scheming, biding his time as he trains himself to take full advantage of the deadly new powers that allow him to wreak unimaginable havoc without ever leaving his hospital room. Brady Hartsfield is about to embark on a new reign of terror against thousands of innocents, hell-bent on taking revenge against anyone who crossed his pathwith retired police detective Bill Hodges at the very top of that long list...
The item "Bill Hodges Trilogy ALL SIGNED by STEPHEN KING Mint Hardbacks 1st Edition Print" is in sale since Friday, August 16, 2019. This item is in the category "Books & Magazines\Antiquarian & Collectible". The seller is "readwhiteandblue" and is located in Dallas, Texas.
This item can be shipped worldwide.
Topic: Horror
Binding: Hardcover
Author: Stephen King
Special Attributes: Signed

---